Optima S.r.l. has been working in the field of Information Technology applied to the flat glass processing sector and, in general, to all flat surface tool processing areas since 1994
Thanks to the use of high-level software development and implementation technologies, plus direct contact with technology developers, as well as the use of consultants and technicians who can skillfully interpret company processes.
Vocation
Optima has strengthened its international vocation over the years by opening various foreign offices in order to provide the best solutions for the market's diverse needs.
Backed by its specific experience in the flat glass cutting market, Optima S.r.l. is the direct suppliers for the most important companies in the sector.
To each of these companies, Optima S.r.l. guarantees that its entire range of production will always be available along with a continuous technological updating service, an end customer assistance hot line and technological support for the development of new products by manufacturers.
Innovation
Since from the beginning, Optima has progressively increased investments for Research and Development, proposing every year new solutions capable of improving the features, the efficiency and the performances of its product.
Team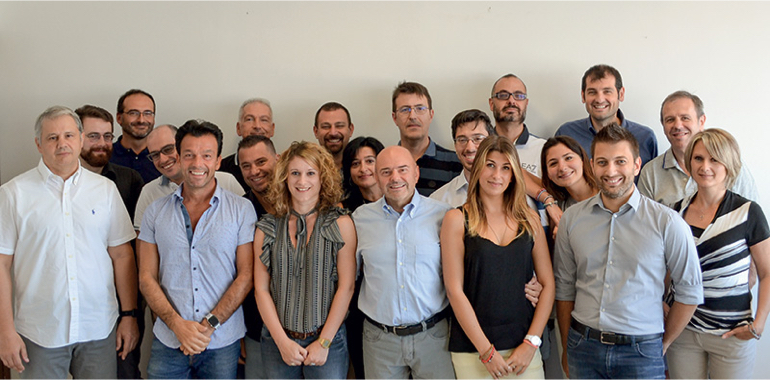 Management
Marco Menzolini
President and founding member of Optima
Born in Imola (Bologna) on December 1, 1964.
Thanks to IT experience based on management of industrial projects and process automation in particular, he became the project development manager for Coopmes scarl, Italy's leading flat glass processing system and machinery manufacturer. In 1995, he founded Optima, becoming actively involved in developing the first flat surface optimization software, known as Opty-Way®, which became the springboard for future development of Optima activities. Today, he defines the software product development guidelines and is responsible for strategic development of Optima solutions.
Cristian Zanca
Vice-president and founding member of Optima
Born in Ostiglia (Mantua) on January 5, 1970, he developed and consolidated his IT experience at Coopmes scarl where he managed end customer technical assistance problems. This was followed by a Sales Manager position, conducting in-depth analyses of management and maintenance problems relative to non-Italian and multilingual software systems. Today, as Optima's Foreign Sales Manager, he supervises customer service activities as well as Optima product implementation and distribution processes.